Tell me about yourself sample answers for freshers
Posted On March 14, 2023
Here are some good answers you can give when as a fresher, interviewer ask you to tell us about yourself. This question seems to be easy, but it is one of the hardest and mind-boggling question. In this blog you will get to know how to answer these types of questions easily.
What the recruiter expects from you:
Station relevant to your CV
Don't just repeat what's already on your resume. These are the highlights of what the HR manager is interested in. Specifically related to the advertised location.
structured response
But not only the material is interesting to your counterpart. Is your answer well-structured and you get to the point quickly without too many digressions? For many positions, this is an important skill!
Inspiration
What you say and how you say it tells the HR manager a lot about the motivation behind your application.
Tip: You can also do your own presentation with PowerPoint. If you want to know more, check out our post here.
Tell us about yourself: Preparation.
Preparation is key in an interview and the same applies to the "Tell me about yourself" question. We'll show you the best way to do it:
Match the job description to your resume.
Then look at the requirements and desired qualifications and try to support them with concrete examples from your CV. Your work experience is very important.
The more overlap there is between the job posting and your resume, the better. Because you want to convince your interviewer that you are the ideal candidate for the job.
But you shouldn't neglect other experiences or further training. It is best if you write everything down.
Design experience:
So now you have a long list of relevant experiences. The next step is to give the whole thing some structure. What would you like to talk about in more detail?
What can you leave? Where did you find success? Always keep in mind which qualifications are most important for which position and which qualifications are required in the job posting.
Create an answer:
Now you know what to include in your answer and where you would like to go into more detail. So now all you have to do is to keep everything in a suitable size:
Start: First you introduce yourself and briefly justify your career choice. How did you get into this industry? Perhaps you have studied what was your main interest in previous jobs? Briefly talk to the HR manager about your journey in 2-5 sentences.
Body: Then describe your experiences, which you selected and filtered in the first two steps.
Conclusion: At last draw the conclusion of your question based on your experiences. Show your counterpart that your background, interests and goals match exactly what is being sought for the open position. Don't forget to explain what added value you provide to your potential new employer.
Do's and Don'ts:
For example, you now know what an answer to the "Tell me about yourself" job interview question might look like. However, to really impress the recruiter and increase your chances of getting the job, there are a few things you should keep in mind.
Worth doing:
✓ Keyword based preparation
Make sure your answer does not sound rote. Because the HR manager notices it immediately. So it would be better to use keywords in your preparation. This way you can open up in a job interview, which is much more authentic.
✓ Respect time
The ideal time to answer the question is 3-4 minutes. So, stop the time you practice. That way you can see if you should keep it short or if you can go into more detail.
✓ Emphasize strength without being pretentious
Nice to know where your strengths lie. But you shouldn't brag about it. Because it's not good.
What not to do:
✗tell personal things
Personal things like hobbies, children, or the latest vacation don't figure in self-image. One exception are hobbies on the CV that are relevant to the position. You can mention them briefly.
✗ Repeat CV
The recruiter already knows your CV. So avoid putting it in chronological order. Limit yourself to the most important stations.
While questions about how you are doing or whether you have found your way here are still part of the small talk before the interview, the actual job interview begins with the question "Tell us something about yourself".
✗ Protest against previous employer
It doesn't look very professional to complain about your old employer. Rather question whether the problem was with you.
Since this is a classic question many employers ask, it is helpful to have a suitable answer ready. We'll show you how.
Example of a good answer:
Three different areas. My duties included operational implementation of pre-determined objectives and compliance with milestone planning.
"My name is Max Mastermann, I am 33 years old, and I am happy to be here today. It was while studying Business Administration that I became interested in and specialized in project management. Since then, I have managed project teams in three companies Gained experience in.
I was also assigned to build the project's internal controls and risk analysis. In my previous job, I also had the opportunity to replace the project manager due to illness and was able to gain initial experience as a project manager in this deputy role.
I have seen the operational management of project teams and the autonomous project Management is at the top of my strength.
The example shows very well that Mr. Masterman goes chronologically here, starting with his studies and then talking about past professional experiences.
For that reason, the next logical step in my professional career is clearly the position of Project Manager and that is exactly what leads me to where I come to you today."
However, he focuses only on those jobs that are also relevant to the position of project manager and what tasks are assigned to him.
He presents his strengths factually so that they don't come across as cocky and ultimately walks a fine line for the company he is presenting to.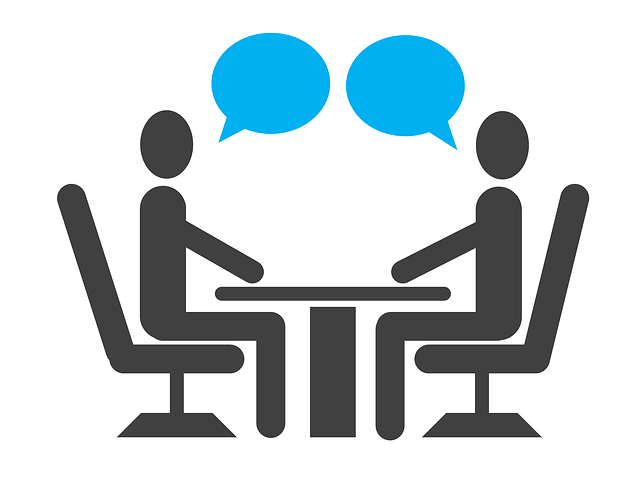 Example of wrong answer:
"My name is Max Masterman, I am 33 years old and have already gained a lot of project experience.
At company XY, for example, we were in a project team looking for new order processing solutions and A project was planned for five years. The master plan was my work which I had already done.
Study learned. I studied business administration and there you have the opportunity to specialize in something in the second stage.
I am a very organized person, I also have hobbies. I love excursions, for example, and organization is also essential if you don't want to get lost. Once he even saved us from getting caught in a terrible storm because my plan took a different route.
I chose project management. So I got the best idea about Milestone Plans. Actually, I was also very interested in organizing.
Therefore, planning is very important. I also bring a lot of experience to this position. I was already a deputy project manager and so it was clear that I had the experience and could lead the team.
That's why I was chosen for it. Others have not studied business administration and did not have the necessary basic knowledge of the operational management of project teams or independent project control. They are my strength.
Why it is wrong and what things to do for correction.
This example shows that Mr. Masterman has no plan and, more importantly, no general formula. Everything that comes to mind at the moment is told, both from professional and personal life. He also brings a downside to the performance, which ultimately doesn't reflect well on him.
In general, there are important aspects (studies, professional experiences, past jobs), but due to the chaotic system it doesn't move towards any goal.
Not only is it tiring for the listener, it also takes away the opportunity to better relate one's presentation to the advertised situation. There is a high probability that Mr. Masterman will be rejected.
If you put yourself in the right light by answering this question, you'll start the interview with one more point. In our article on self-presentation in a job interview, you can find out what else you should consider when introducing yourself in terms of content, language, body language and timing.
Why does your interlocutor even ask you the question "Tell me something about yourself"? It's simple: The content and the way you answer can tell a lot about you.
What are the expectations behind the question?
First of all, while preparing, you should understand why the recruiter is asking this question. This is the only way to be sure that the response is what is expected of you. We will also show you the most common interview questions to prepare you well.
Highlights from your CV that are relevant to the advertised position.
The interviewer already knows your CV through the application. Working this way chronologically makes little sense. What is their interest, especially in relation to the position you have applied for.
Well-structured answers
However, the answer to this question isn't just about the ingredients. It is equally important that your interlocutor prepare your answer well and not get bogged down in unimportant details.
The ability to get to the point without distraction is an important quality for many positions. Here, the future employer can already test your success in practice.
Understanding the motivation to apply
The third aspect of this question is a little more hidden than the other two. Your colleagues can also gauge the motivation behind your question by how you present it and how you present it.
You can also take advantage of it while answering the question.
Content Preparation – A Guide:
Now that you know why the question is being asked and what's important, the preparation can begin. Use our instructions and follow the individual steps one by one.
Step 1: Compare the job posting with the CV.

Your goal is to convince prospective employers that you are the ideal fit for the advertised position. Therefore, the more overlap there is between the job posting and your resume, the better.
Review requirements for listing and essential qualifications and look for relevant experience on your resume that covers them.
Consider primarily your professional experience, but don't forget non-professional experience along with your education and training. It is best to make a list where you record all relevant experiences.
Step 2: Enter the structure.
The more experience you have already gained, the more extensive and confusing this list can become. So, the second step is about filtering.
What does it mean to go into more detail? Where did I find success? What exactly can be left? Where should the focus be? Always keep the job posting and role objective in mind when answering these questions.
Step 3: Your answer needs a good beginning and an even better ending.
You have now defined the individual elements that should appear in your response. You also know where you want to go for more detail and how you want to focus.
Now it's a question of putting all these little details into a proper form and finding a logical beginning and a logical end.
The best thing to start with is asking yourself this question: who am I and how can I justify my professional choices?
The body of your response should reflect the items you selected from the list in step 2 along with relevant focal points.
How did you come to work in this industry, in this field of work? Education? Key interests from previous jobs? Explain – but really in the shortest form possible, preferably 2 to 5 sentences – your way.
The following question is appropriate for the conclusion: How can I justify my question based on previous experience?
Draw a line that ends with the advertised position being the only logical outcome for your future career. If your counterpart believes that your path, development, interests, and goals all lead to what you are seeking for the open position, then you have already paved the way for further discussions.
Ideally, the network will already be clear about where your strengths lie and what you have particularly enjoyed in your past experiences.
Young professional
Of course, if you're fresh out of college, you probably don't have any previous work experience to include in your answer.
So it is advised that you focus more on your studies and not just cover them in one sentence as experienced candidates do but also go into detail.
Then ask yourself which core content of the course best matches the requirements of the job posting.
Particularly suitable are study projects in which theoretical knowledge has already been put into practice. Don't forget to include part time jobs for students.
Even if the tasks performed there are not directly relevant to the position, you will still have acquired basic skills in the area of soft skills that play an important role in the position.
Remember: every experience is priceless; you just need to find the right angle to make it attractive to your interlocutor.
Things worth doing.
✓ Preparation in keywords only
There's nothing more boring than pre-rehearsal speeches. So make sure that while preparing you only use keywords as support and leitmotifs. With their help, you will be able to speak freely and appear authentic. Remember that after this question the conversation continues. And at the latest your interlocutor will recognize the difference.
✓ Respect time
If you check the answers with the help of the created keywords, it is advised to stop the time while doing so. The ideal amount of time is around 3-4 minutes. If the question takes more than 5 minutes to answer, you should definitely shorten it.
✓ Highlight strengths objectively without showing off
what not to do
Don't just repeat your CV in chronological order.
Do not get lost in the details.
Don't sell below your price.
Don't talk bad about x experiences.
Avoid introductory sentences – get straight to the point.
Avoid mentioning hobbies if they are not relevant to the job.
Hobbies really have no place in self-image. But there is one exception: If they are relevant to the job, they can be intertwined very briefly. You can learn how to manage hobbies in general in your application in our article on hobbies in your CV.
x avoid taboo topics
This includes, for example, information about your family history, unimportant details from your CV that have nothing to do with the advertised position, but conflicts with previous jobs or negative comments about previous employers.
How can the classic question be answered now? We've put together one good and one bad example for you, each in abbreviated form. The starting condition for both examples is an application as a project manager.
Articles you might also like: